GET INFORMED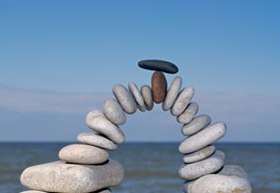 Educating yourself about your vestibular disorder can help you better manage symptoms and communicate more effectively with family, friends, and health professionals. VeDA produces free publications that are written or reviewed by vestibular disorder professionals spanning a wide range of subjects. Following is a list of VeDA's most popular short publications, which can be printed out for personal or individual use.
Professional members can request copies of VeDA's publications co-branded with their clinic's contact information. If you are a professional member contact us to request the specific publications you are interested in or to order bulk quantities of VeDA's publications.
VeDA has two books, which you can purchase through our online store. Titles include BPPV - What You Need to Know, and Balancing Act - For People with Dizziness and Balance Disorders. Our DVD and book, Ménière's Disease - What You Need to Know, are out of print and no longer available. 
If you would like to link to a publication on your personal site, please acknowledge us with the phrase "from the Vestibular Disorders Association (VeDA)." For information about how to cite from these articles in your own publication, download our permissions guide.
---
DID THIS INFORMATION HELP YOU?
Thanks to VeDA, vestibular disorders are becoming recognized for their impacts on people's lives and our economy. We see new diagnostic tools and research studies, more accessible treatments, and a growing respect for how life-changing vestibular disorders can be.
Your support of VeDA matters. Please help us continue this important work by becoming a member or donor.